Related Links




The FreeMasonStore.com offers many Masonic Items for sale and a 10% discount to the Lodge for all items ordered. Please look at this site and shop around.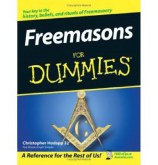 One of the Newest Books on Masonry - Click on the book to order
Brothers, a Brother (Corey Sigler) from a distant Lodge (Hawthorne Fortitude #200 in Ramsey NJ) has created a new magazine that looks pretty interesting especially for the new Brothers that have recently been inducted into the Lodge it is available on line and can be viewed at:
and click on THE WORKING TOOLS SECTION
If you want a notice of when the newest monthly magazine is ready contact him at
corsig@aol.com
and ask to be included into his mailing list
.